As it has been obvious for quite a while, it is still imperative to state it again: fashion doesn't only mean brands, designers and expensive goods. The magic of fashion resides in us, the little ones who use fashion, talk about it, make improvements, spread the news from post to post, discuss and criticize. Will not mention the media or the
new
media for that matter, because the focus is on fashion stylists.
How many famous stylist do you know? Famous as in pop star level, or at least Anna Wintour level. Not that many. Or at all? I like to think this is actually the best way to do your work. Not boosting your name in the hunt for the
celebrity stylist
title. Sure, portfolio matters, just like in any other field, but shouldn't this be the role of stylists? To coordinate the show behind the curtains. Having discovered Rene Garza just now (have you heard about him?) I thought that this must be the potential and work of a person with a vision. One that goes beyond requirements for different types of fashion editorials. Let's take a look: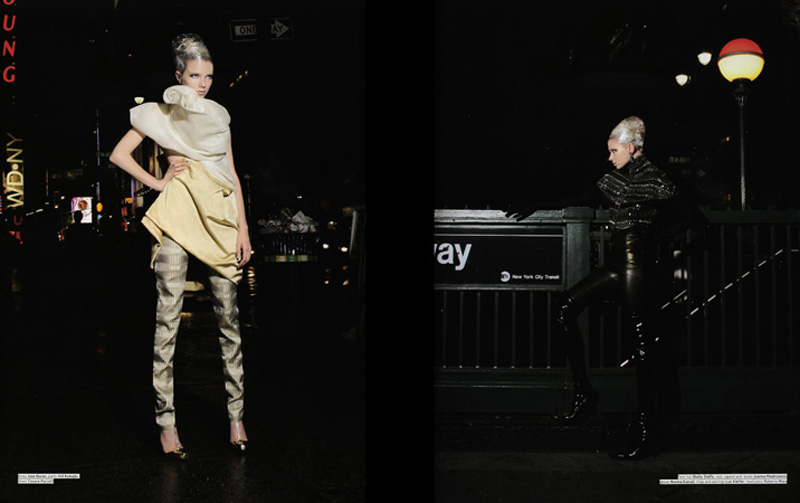 All photos are taken from Rene Garza's official site. Also, check out
his blog
. It was a nice surprise
to see
he styled/styles Penn Badgley. Any GG fans in the house?
This was just an example. I could have taken any other fashion stylist with this amount of work out there I had no idea about until today. But I do admire each and every one's work, each time I see a vision coming out that photo I am staring at...