This is what I wore on Easter day. Judging by the wind outside, I would qualify it as a lie if someone told me we are in April. April, chilly and windy! What?!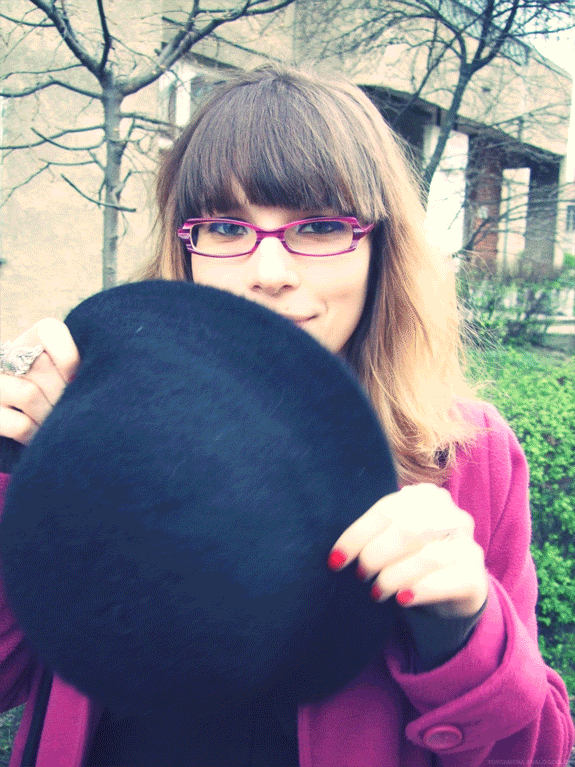 The fabric in this particular dress is so stiff it bends in every inappropriate way. Sometimes even for no reason at all, depending on the direction of the wind for example. Hey, but I am playing along.
Somehow I have managed to channel all of them characters: The Mad Hatter, Alice and the rabbit! Record breaking, huh? If you feel like reading more on Alice in Wonderland NOW, check out this article (naughty wink!).
P.S. Never mind about the wind I was complaining about, today is even colder and it rains on top of everything! Oh well, as long as we are happy...