You know what I really love about Dolce&Gabbana? Besides the fashion I mean. That they run this magazine, you surely know it,
Swide
. Oh dear. An amazingly well put together magazine, constantly updated with brand info, of course, but with many other personalities, news or interviews.
And now back to our regular scheduled programming how I would say if I would put up a show myself... here's what landed in my inbox once again, courtesy of aforementioned Swide. Oh la la!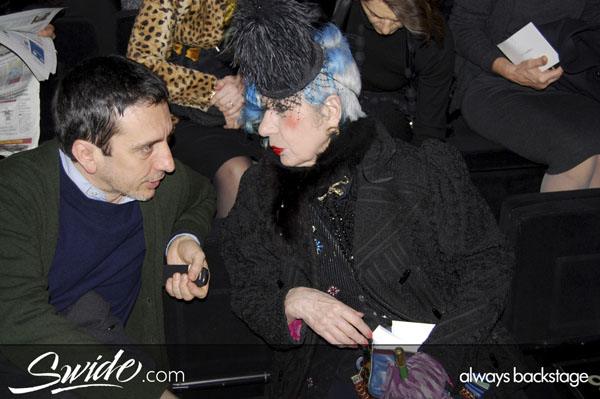 Glamorous Milan show! All photos courtesy of
Swide
, some collages put together by me.
Sweet treats,
Daiane