It was one of those moments when all one can do is gasp and stretch closer to the monitor. It's a concept similar to
a(r)mor
about which I posted right
here
back in July, but the entire thing is taken to the next level. Meet
Litter SF
. To my own (viewing) experience I could compare the feelings with those awaken by anything in the
Elizabeth and James jewellery collection
(I die a bit on the inside each time I take a look at those). At a conceptual level, of course, because we may be talking about different storylines, yes, but which have the same outcome: awe and nothing else left to add.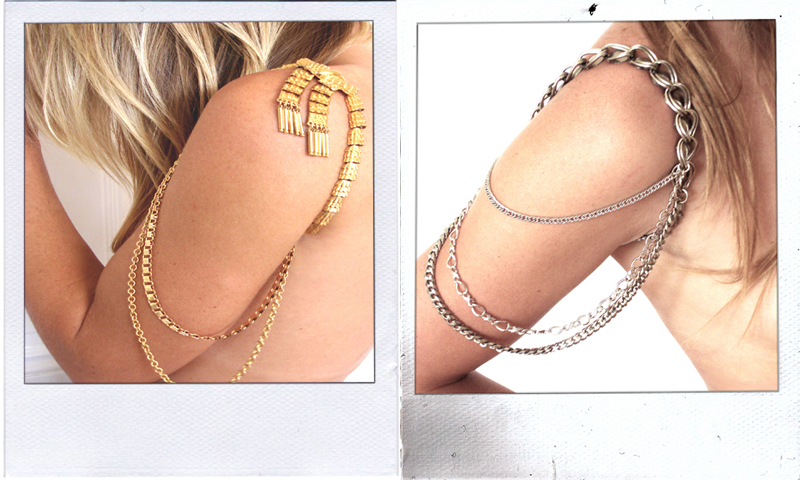 The arm pieces are extraordinary, I don't feel one would need anything else than one of these and the most simple top in the entire wardrobe.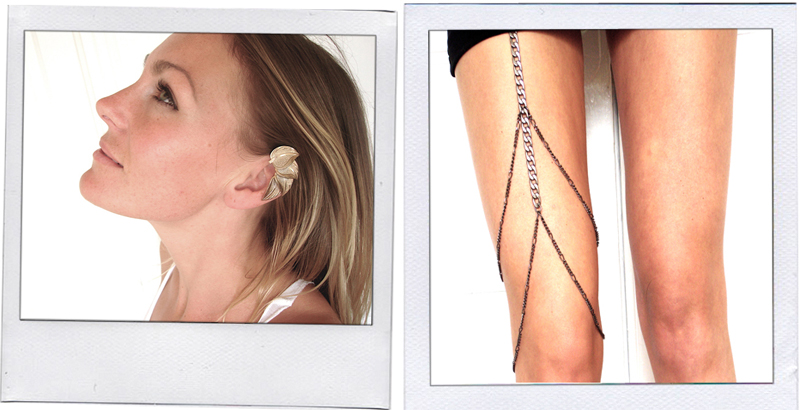 The ear cuff and chain garter above are the most covetable pieces, in my humble opinion. Actually, I suspect they could make anyone's life a bit better, right? Sigh. Also, head pieces galore, hard to pick: all are so unique, feminine and vintage at the same time:
It seems this shoe jewellery is the raddest idea in shoe adorning I saw up until now. And for sure the most badass item in the store. These are called Jay Walk. You figure out why.
The woman wearing these would probably be able to hold up anyone using only the force of her red lipstick. The
official description
states that a pair similar to these were featured in
Elle Magazine
. And are made with police badges from a vintage belt. Again, epic stuff...

Sweet treats,
Daiane