It can be tricky to blog about fashion when it's not Fashion Week time. Did I say tricky? It's rather repetitive. Or maybe I'm just an adrenaline addict, haha. Seriously, things happen so fast that time of year! Everyone goes crazy about all shows, this and that, look here, no: over there, did you see that? It's mind-blowing. Not yet September, but close enough. I can almost feel the insane amount of anticipation raising its level when thinking about it. Bwuf.
So let's step aside from AW09 and go to the following SS10. Here we have
Copenhagen Fashion Week
which is the
now
event. It has clearly managed to raise it's level and grow up nice. Just look at the site running. It's comparabla to
style
, at an amateur level, sorry, yet very-very well realised and up-to-date. Clearly a thumbs up for that.
Browsing through it (and there's lots of new things to discover each time) I've put together some of the best SS 10 pieces... there's a variety of styles to pick from, really. And we do have to peek into what 2010 will have to offer. First off,
Boss Orange SS10
. There's something to fit any taste. From long jeans as evening wear (so 5 years ago though), to short-shorts or jackets going through modern florals:
Strangely enough these very much remind me of the rock-chic attitude. Much more versatile than what is usually expected from such an approach, and even pushing the envelope a bit on the romantic side. And another thing: that might not be the most innovative pair of trousers ever, but when worn with sneakers they add an unexpected edge to the entire ensemble...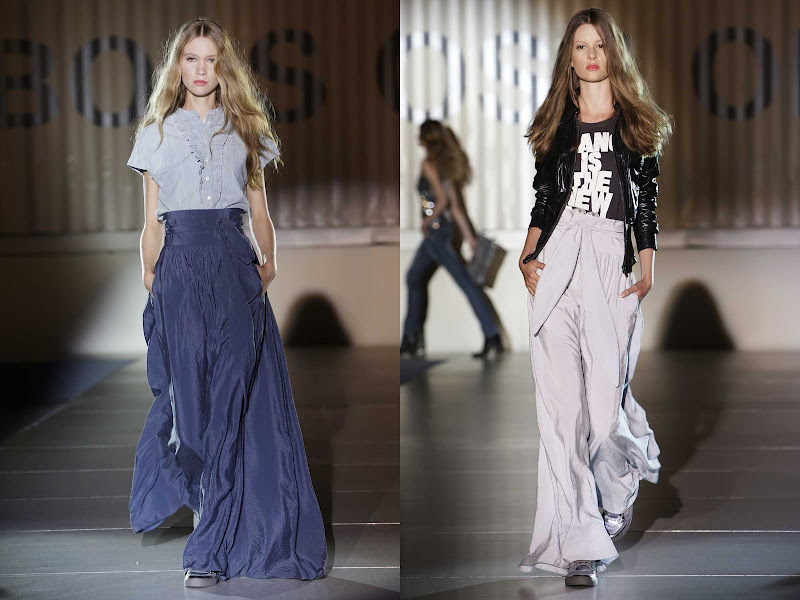 At
BZR SS10
it was all about the hairdo. Tell me, what else could be done with such outfits than make them look sport-chic? Hmmm?
Note: achromatic mini skirts + cool ponytail = fun atittude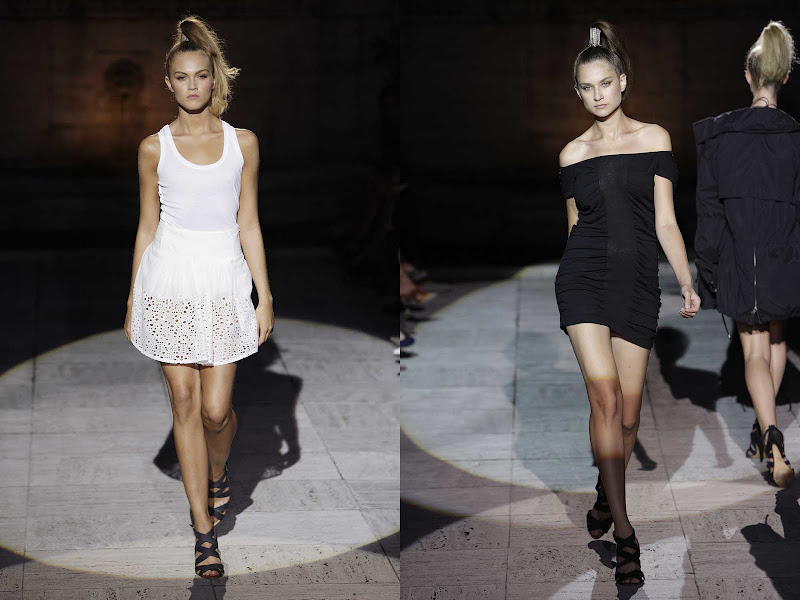 Oh, yes:
Designers Remix Collection
. I was thrilled when I got a pair of jeans from this brand. Charlotte Eskildsen promotes a both feminine and androgynous approach which is quite obvious in her collections. Statement pieces come in simple shapes: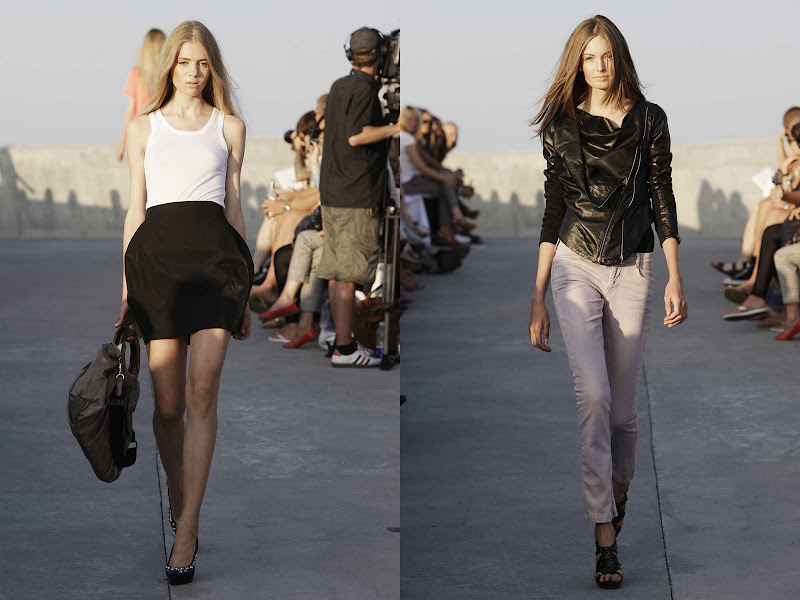 And I've saved the best for last. On my Copenhagen list also stands
Elise Gug
. She won my heart by creating simple but not plain dresses. Elegant but not too sophisticated. Elaborated but subtle. Her designs remind me of what Jackie Kennedy or Audrey Hepburn wore. In one word: timeless.
And in conclusion, not that I would suggest anything but... WRITTEN PROOF SUMMER DOES COME IN SEPTEMBER:
It will be so worth the wait...

Sweet treats,
Daiane