The site
was lust launched. It's a jewelry line, but not any jewelry line. It stands somewhere between avant-garde and conceptual work. But I wouldn't hesitate at calling it even casual. Why? Well, because all you need to wear it is the plainest outfit in the world. As in... a long white tee. No fuss. Just throw the armor around it and
voilà
! Queen of hearts.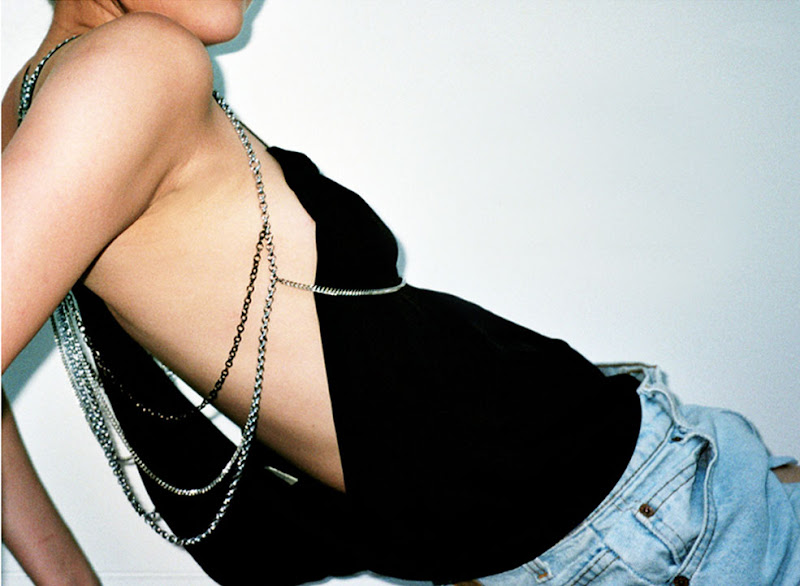 The
About
page defines
the pieces
as a
"unique sculpture for the body that reflects the lifestyles of those who aren't afraid to push boundaries"
. It's about daring, about decorating your body in the most inoffensive way there is.
The creator of A(r)mor is Sandee Shin, who started this as a hobby. It's very noticeable that close attention is given to each piece and yes, "every piece is made-to-order and hand crafted with attention to every detail". What more could I add? To your A(r)mor, warrior!
Sweet treats,
Daiane