This photo makes for a great morning, doesn't it? Flowers, braids, the smell of coffee. Aah. I almost feel like hula-hooping. Ok, that may come from seeing these: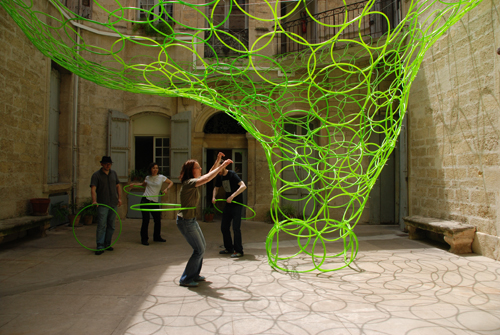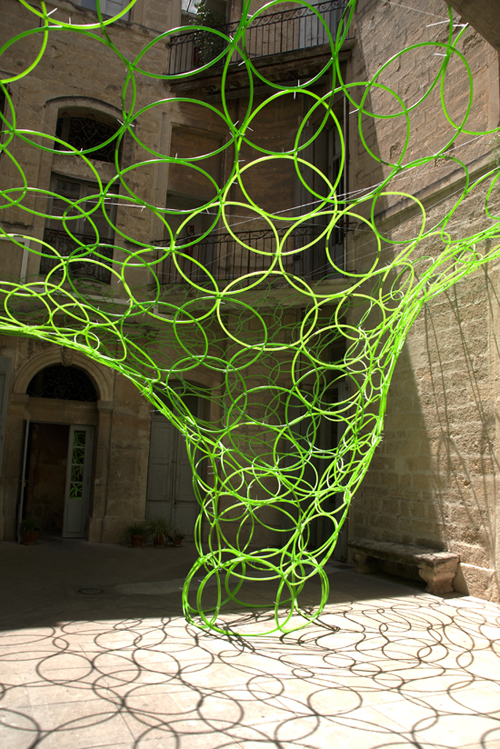 Last summer London architects Yes We Can Architecture put up this instalation in the courtyard of the 18th century Hotel d'Aurès music school, Montpellier, France. It was called Qui est "in", Qui est "out" after a song by Serge Gainsbourg.
300 hula hoops !!! all in highlight green. yaaay. more info
here
.
Sweet treats,
Daiane